Here's a look at familar faces that have left Sacramento TV News.
I wonder if it will bring back memories?!
Jane McCarthy
left News10 April 2004. She now reports at KING 5 and NBC affilate in Seattle, Wa
Tim Robinson
who used to be the weekend anchor at FOX40 with Terri Cox left in 2003.
And is a reporter for KING 5 in Seattle, Wa...He is also married to Jane McCarthy.
Grace Lee
was the morning reporter for KCRA 3 and left in May 2007 to Hawaii at KGMB Channel 9
to be the new Morning Anchor. The show debuts Monday September 17th.
Dana Jacobson
was the weekend sports anchor at News10. She left in November 2002. She currently now
anchors an ESPN sports segment in the east coast.
Will Selva
was the weekday Sports anchor at News10. He left in early 2005
and moved to Los Angeles to anchor the morning sports on CNN. As of July 13th
he no longer works for the show Robin & Company and is now in Atlanta, GA at ESPN
Jennifer Parker
used to be the morning news anchor at FOX40 when it first debuted June 2005.
She currently run's a family owned business in Sacramento. She left while on maternaity leave
December 2006.
Elissa Lynn
was one of the well known Meteorologist in Sacramento. She left News10 in
March 2006, and now is a senior Meteorologist for the California Department Water Resources in Sacramento.
Miguel Almaguer
left KCRA in May 2006 and now works as a reporter in Washington D.C at
NBC 4.
John Alston
left KCRA in October 2006 due to a contract dispute. Its unknown what he's doing now.... He had done some work for KOVR 13, and now is Freelancing for ABC News in San Francisco KGO-TV.
Tana Castro
was a reporter for KCRA 3. She left in 2006 and has decided another career path.
Ron Hyde
was the sports director at KCRA till 2006. Since then he has decided another career path.
Jeff Ranieri
was the weekend morning meteorologist and fill-weather anchor at KCRA. He left in 2005.
And now weather's the NBC weather plus channel on MSNBC.
Bianca Solorzano
was the weekend morning anchor and weekday reporter for KCRA till 2003.
She now is an CBS correspondent in New York City
Marcy Valenzuela
worked as the weekday 5, 6pm anchor at KOVR 13. She left in late 2006
and now works for CBS 5 in Pheonix, Arizonia.
Patti Lee
was once the morning anchor at KOVR, and later in 2006 was the weekend anchor and reporter.
She now works for KTVU in Oakland, Ca
Stephanie Nishikawa
left CBS13-KOVR in early 2007 as a reporter. She once was the weekend weather anchor
a few years back. She switched careers and now owns a store at the Country Club mall off of Watt Ave and El Camino.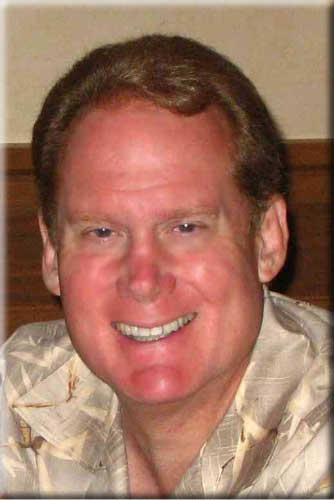 Tom Loffman
was the morning meteorologist at Good Day Sacramento's UPN 31 now CW31.
He switched careers and runs his own Realty company.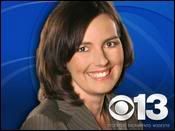 Jennifer Krier
was the weekend sports anchor at KOVR13. She left in 2006 and decided to become
a full-time mommy!
Paul Joncich
left KOVR in late 2005. He now is an anchor at
WOIO 19-TV
in Columbus, Ohio.
Kiran Chetry
left News10 in 2001 and since then has worked for FOX news, and now most recent CNN in New York city. She was the morning anchor with Ken Wayne who know is at KTVU in Oakland.
Justin Allen
came to News10 from the Bay and anchored the sports for a limited time in mid-late 2005
He now works for channel 10 in Tampa, FL
Rob Marshall
was the co-pilot on Air 10. He left in November 2003 and how works at KDVR in Denver,
Colorado a FOX station.
Julie Durda
was the morning Air10 and evening traffic anchor. She left in late July 2006. And moved to SF
at KRON4, Then to KPHO CBS 5 in Phoenix, AZ, and now is a weather anchor in Miami Florida with Channel 7.
J.D Maher
was the weekend meteorologist at News10, and now freelances at FOX40. He left in June 2005
when his contract ended. He also is an elementary school teacher at Florin elementary.